Frequently asked questions (FAQs)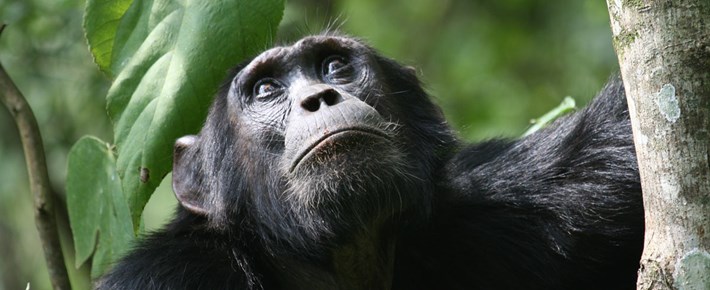 *Image by Stephanie Peat
Frequently Asked Questions
For Enquiries contact:

David Eryenyu
Field Director
Budongo Conservation Field Station
PO Box 362
Masindi
Uganda
Email: eryenyudave@gmail.com
Tel: +256 (0)775 212526/ +256 (0)757 399 174
or See our Contact Us Page
Limited categories of visitors or volunteers are accepted at the field station. For more information please contact the Field station manager at geoffre.muhanguzi@gmail.com
Budongo Conservation Field Station is a Research station that does not take tourists. However individuals that are interested in touring are encouraged to visit Budongo Eco-lodge at Kaniyo Pabidi (for chimpanzee tracking), Busingiro, and the Royal mile for bird watching all of which are designated for tourism and are situated in Budongo Forest as well. Tourists can contact the National Forestry Authority offices at Nyabyeya Forestry College or Masindi Town
Individuals that are interested in carrying out their research with BCFS are encouraged to obtain research permits from Uganda National Council for Science and Technology (UNCST). In addition to this, one may be required to get clearance from the Uganda Wildlife Authority (UWA) or National Forestry Authority (NFA)depending on the species of interest and from any other relevant ethical committees that may be deemed necessary.
BCFS has a staff of 45 personnel with just a handful residing at the field station. The rest commute from their homes outside the forest to the field station for work. On average, 5 visiting researchers reside at the field station at any given time though this may vary depending on the time of the year.
There are mainly two options. One could opt to use public transport from Entebbe to Kampala and then take a bus or matatu/ commuters from Kampala to Masindi. However there is no public transport from Masindi town to the field station so one would have to take a private hire to the field station. Arrangements can also be made before hand for one to be picked up from Masindi town by BCFS.
Alternatively, one can take a private hire from Entebbe to the field station. PLEASE liaise with the Field Station Manager for contacts of private hire operators who are familiar with BCFS.
At the field station, there is accommodation, a field laboratory, library and kitchen facilities among others. Please click here to find out more about the field station and available facilities.
Please consult the Field Station Manager for guidance in this regard.
Researchers are encouraged to carry a pair of rubber boots and any other heavy duty footwear preferably that with rubber soles to minimise one's chances of falling or slipping to the ground.
BCFS maintains a well stocked first aid kit at the field site. However, there are medical facilities at Kinyara Sugar Works Company (30 minutes drive) and Masindi (45 minutes drive). Researchers are also encouraged to carry their own drugs as they may feel relevant.
Children below 16 years are not allowed on camp as residents but they can visit for education purposes.
Visitors  need to inform the Field Station Manager about their diet requirements for consideration. On the other hand however, researchers often put together their own food menu and do the shopping themselves thus catering for the different sensitivities. Researchers share a kitchen and dining room.
Yes, there is mobile phone reception and internet connectivity at camp, but you will need to carry your own mobile phone handset and/or modem. However the network connectivity is sometimes slow. Contacting the manager for guidance on which service provider to use is encouraged.
There is some basic equipment at camp however researchers are encouraged to carry their own equipment.
Related Content
Support BCFS
Latest Articles