Budongo Conservation Field Station celebrates 25 years!
September 30, 2015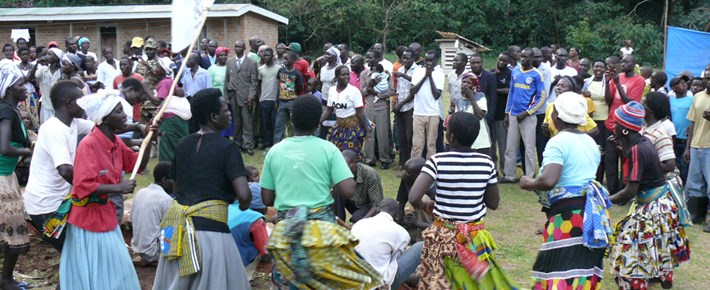 "It was quite a celebration, BCFS staff had the camp looking very smart and Mary, Sara and Caroline, BCFS domestic staff, had additional helpers to create a feast. There were many speeches and prizes awarded, all the staff of BCFS were recognised for their dedication and excellent work.


"Two members of staff had started with the project 25 years ago; Geresomu Muhumuza (Head Field Assistant) and Zephyr Kiwedde (Administrator). Many people from the communities local to the forest had been invited and once the formalities had finished the party really kicked off. I was most impressed by the creation of a xylophone from a pit that was dug in the ground – banana tree stems were then laid either side of it to rest the wooden keys on. It was enthusiastically played by several people whilst many more danced. The dancing continued after food had been enjoyed and the DJ who had set himself up in the Banda kept the party going."
Sarah Robinson
BCFS Board Members & RZSS Head of Conservation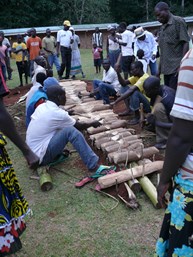 Categories
Archives
Support BCFS