IPS awards Dr. Vernon Reynolds
February 17, 2020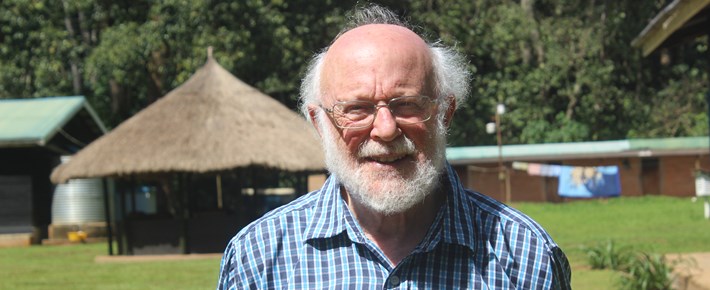 Budongo Conservation Field Station (BCFS) Founder Dr. Vernon Reynolds has been awarded the Lifetime Achievement Award for 2020  by the International Primatological Society (IPS). This is such an honour as this prestigious award signifies exceptional career contributions to primatology in research, conservation, education and/ or captive care and breeding of non-human primates.
Founded in 1990 by Dr. Vernon Reynolds, BCFS then Budongo Forest Project, was established with the key aim of conducting research on wild chimpanzees to inform management decisions on chimpanzee conservation and conservation of the natural forest resource base in Budongo Forest Reserve in Masindi District, Western Uganda.  To date, (30 years later) BCFS has continued this profound work in research and has expanded its scope to include other non-human primates, amphibians, birds, tree phenology among other aspects.
We are therefore very excited to receive the news of this great achievement and celebrate together with our founder. "It is a great honour, but of course it is not me who deserves it, it is you people at Budongo who keep our project going every day. And I hope indeed that this award will add some stature to BCFS" said Dr. Vernon in an internal communication appreciating the work of the team at BCFS. We are humbled yet we are proud to be associated with such a great father and icon of excellence.
Congratulations Dr. Vernon Reynolds. We celebrate with you!!!
Categories
Archives
Support BCFS